Splash Events The wedding planners
Splash Events is a wedding planning  agency based in Jaipur. We are expert wedding planners conducting beautiful weddings in Jaipur, Udaipur,  Jodhpur,Jaisalmer and across Rajasthan.
As Wedding Planners in Jaipur and across Rajasthan , we conduct all sorts of wedding events , sangeet party,mehendi party,anniversary celebrations,  bachelor party, hens party , and hence  we like to call ourselves wedding specialists .For we know how special the wedding day is.
Spend a few minutes browsing through our website, contact us if you like what you see and we will get in touch promptly. Happy browsing!
Destination Weddings in Rajasthan
With its beautiful palaces and royal architecture, Rajasthan remains a hot favourite of those who dream of adding a royal touch to their wedding. A big draw for couples desiring destination wedding in the land of royalty, Rajasthan has a number of cities and properties that add a magical royal feel to the wedding. Udaipur, Jodhpur, Jaipur and Jaisalmer are the most popular on this front, but there are lots of lesser known heritage venues in cities that are as beautiful as the bigger ones. There are many heritage venues that one can opt for to capture the grandeur of those properties.For a dream destination wedding in Rajasthan is the stuff fairy tales are made of. A heritage venue or fort in Jaipur can be as regal as a luxury wedding in the sand dunes of Bikaner.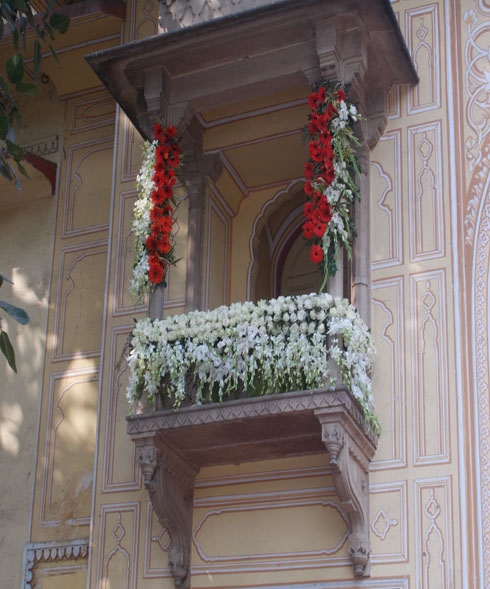 Destination Weddings in Jaipur
Jaipur, Pink City of the world is the hub of destination weddings. The major reasons for the city to have turned into a wedding hub is its architecture, grand forts, great city planning, and palaces. Jaipur also has attracted global attention of the couples who have been wanting to tie their wedding knot.
We breathe weddings and dream weddings.
Destination Wedding Venues in Rajasthan
Rajasthani culture is imbued with the feeling of "Padharo Maare Des", which means welcome to my land .This also makes Rajasthan, one place which definitely goes as destination wedding venue option for any couple tying the knot,throughout the world  .Wedding Venues in Rajasthan are rich in heritage and this  makes Rajasthan a place with great potential for a happening destination wedding . 
Indian Wedding Decoration
We,at Splash Events love weddings and want them to look spectacular. Our in-house production makes it easy for us to get customized decoration done in keeping with your dream wedding. Our excellent network of vendors with their years of experience in the wedding industry, come handy with their designs and arrangements, right from the florist to the light and sound guy. ​Rajasthan is celebrated the world over as the hub of most skilled and creative artisans. Thanks to this, we are able to create anything related to wedding decor and customise it too. In our role as the wedding planners, Splash Events takes care not to go over the top and keep it aesthetic  simple and elegant.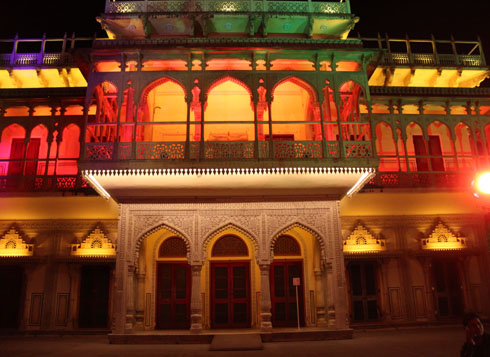 Destination Wedding Services in Rajasthan
Splash Events team understands the importance of this D- day when everything must go well, without any glitch.  Splash Events team's services will let you sit back and enjoy the festivities while we plan, ideate, conceptualise and execute the entire wedding for you. Whether it is a three day or five day event or a single day, every event is treated exclusively.Based on your requirement and budget, you can pick from our wedding services, and we will make a customized wedding package for you.
Destination Weddings in Udaipur
Udaipur is world famous for Royal weddings in Rajasthan. The many five star properties and palaces with heritage feel in Udaipur can host you destination weddings of couples who want to give their wedding a royal and palatial look. . All the modern facilities make beautiful city Udaipur also a convenient place as destination wedding venue.Historically also this city will inspire you. There are world famous wedding destinations in Udaipur, like The Lake Palace, JagMandir, Saheliyon kee Baari, which have Mewari and Mughal architecture. Udaipur also has witnessed historical love story of Meera bai and Krishan ji and your wedding could also be one in series of validating the love filled ambience of this place. 
Read reviews from couples like you
'It was wonderful to have Splash Events n Promotions team from Jaipur as our wedding planners. They gave us three different themes for our mehendi, sangeet and wedding ceremonies. It was a palace wedding at Chomu Palace Jaipur and the feel throughout was very royal. Also a very special bride entry and grrom added so much grace to our destination wedding celebrations .The baraat procession was also very majestically ideated and it brought me as a groom and all the guests everyone close to the princely era.'
Archit Singhla, Business Person
Chandigarh
Read reviews from couples like you
'We were 100% satisfied with Rishi and team for decorating the venue so very beautifully. The fuchsia colored theme was very romantic and had a very opulent look. With our guests also it went very well which was our main concern. The decor looked like a very elegant start to our beautiful journey of togetherness.'
Vaani Singh,IPS Officer
Jaipur
Read reviews from couples like you
'We handed over the job of our wedding planning to Rishi and his team with the confidence that what we wanted would be done.The way we had visualized our wedding decor and other aspects of wedding planning were very very different from the everyday decor that is done in the weddings. Our wedding was organized in one of the best properties in Jaipur,Taj Rambagh SMS Function Centre,Jaipur and the team's wedding planning not only did full justice to the wedding venue but enhanced the beauty altogether.Mehendi theme was done brilliantly and the wedding reception decor was full of pastel shades. It looked very grand and elegant. We were happy with the both the ceremonies and we got what we wanted the Splash team to do.'
Pallavi Periwal,Business woman
Gurgaon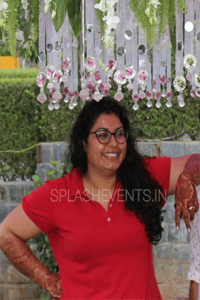 Read reviews from couples like you
'A very well coordinated three day event was planned and done by the Splash team for us in Jaipur. And this was almost without a glitch! Three day event with three different color themes, stating it simply, was beautiful. We felt glad to hire the Splash team for my wedding.'
Kulpratibha Malik , Dentist,
Canada
Read reviews from couples like you
'It was a beautifully choreographed sangeet ceremony . We had fun at the dance rehearsals and the sangeet event also went spectacular with great song selection and happy dance moves. The exciting part was special Varmala ceremony on the wedding day . Ours Varmala was on Moon ,ask the Splash team how,it was simply amazing and yes we felt blessed to literally have moon and stars as witness to our Varmala ceremony'
Deepali Jain, Dentist
Jaipur