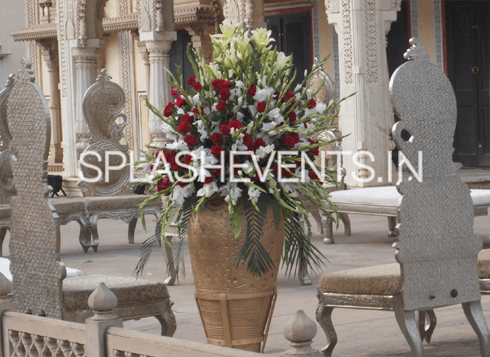 Wedding Budget Planning involves lot of brain storming and input of all the family members. It is all about financial planning of the major event in the life of a family. Like any family's financial planning, wedding budget planning also is done with different criteria's .
According to our training and experience as wedding planners, we recommend that you go through below points, which will help you in wedding budget planning:
Fix the number of guests you want to invite in your wedding ,more number of guests certainly increases the wedding budget
The trend of destination weddings has increased ,the fair amount of guests in destination weddings is 300
Wedding budget varies with the city. Say for example, wedding budget for destination wedding in Mumbai will be more than a Destination Palace wedding in Jaipur
Planning a wedding in Rajasthan in the month of May or June will cost you comparatively less than the wedding post Diwali time , in the month of November, December, January, Februray
While deciding the wedding budget ,decide in which area of your wedding you want to spend the most, your favourite area-food, wedding decoration, wedding photography, styling
Cost of wedding vendors is different in every city. Cost of vendors in metro cities like Mumbai, Delhi, Chennai will always be higher than cost of vendors in Jaipur, Jodhpur or Udaipur
Book your tickets , train or air, and wedding destination venue well in advance, as getting bookings done in bulk will also fetch you discount
Wedding budget planning involves many tasks and one has to include various aspects , which are difficult to be included without the help of a professional wedding planner
An expert wedding planners can help you plan the budget , in a justified manner. Also do look that your wedding planner or event management company has their own production house, team of experts in wedding planning ,as that will help you in making your dream wedding a reality.