Splash Events-Wedding Planners in Jaipur and across Rajasthan
Splash Events, wedding planners in Jaipur,is one of the oldest wedding planning agencies having its presence in entire Rajasthan. Since 2001, we have been conducting beautiful weddings in Jaipur, Udaipur, Jodhpur and across Rajasthan. Hope to make your wedding prettier too !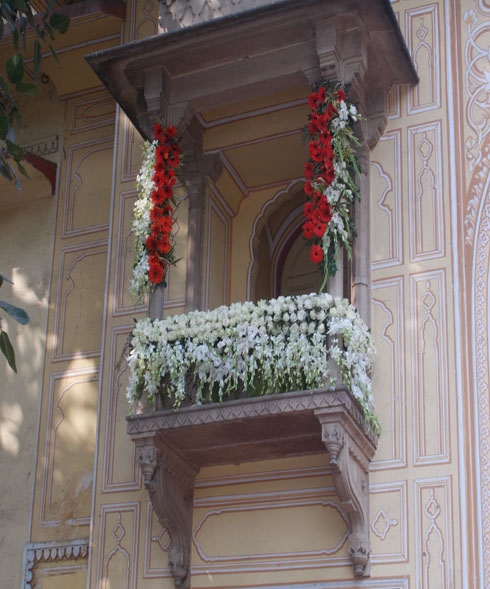 The quintessential wedding in Jaipur is elegant. Furthermore, our experience as the oldest wedding planners in Jaipur has helped us to create classiest weddings .
Why choose us for your wedding in Rajasthan
We breathe weddings and dream weddings.
Rajasthan's rich culture and heritage makes it a great place for destination weddings.
The artisans from the production team of Splash Events are skilled and experienced professionals. And  with our committed sea of vendors , we can easily customize your wedding decoration .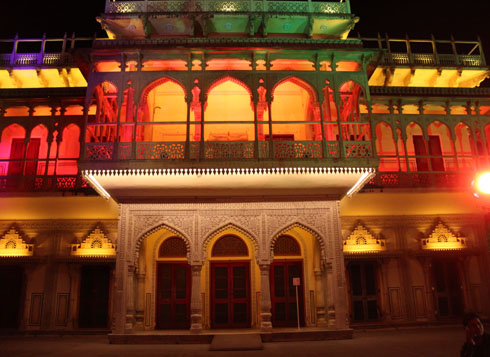 Rajasthan's  Jodhpur city, also known as Swarn Nagri is another very popular wedding destination. Your Jaisalmer wedding  will look  equally love-filled as that of Jaisalmer's love story of Moomal and Mahendra's .
Your Udaipur wedding will be the most stylish wedding with it's world famous heritage wedding destinations Furthermore your Udaipur wedding will be one in series of validating love filled ambience  like KrishanJi  and Meera Bai's love story which bloomed in Udaipur,
Read reviews from couples like you
"It was wonderful to have Splash Events team as our wedding planners in Jaipur. When we met Splash Events team at our planning session, they gave us three unique themes for our mehendi, sangeet and reception ceremonies. Ours was a palace destination wedding at Chomu Palace, Jaipur. And comparable was the royal feel at the venue, décor and services. Also, the special bride entry, groom entry, baraat entry added much fun and grace to our destination wedding celebrations. In fact, the baraat procession was so majestically ideated that it brought me as a groom and all the guests close to the royalty of yesteryears."
Archit Singhla, Business Person
Chandigarh
Read reviews from couples like you
We were 100 per cent satisfied with Rishi and his team following the event. Foremost was the wedding decoration theme, which was fuchsia. The decoration was beautiful and was in complete sync with the wedding theme. Most importantly, the fuchsia decor theme looked very romantic and also had an opulent look. Our guests too loved the décor and arrangements by the wedding planners in Jaipur. On the whole, the event was indeed an elegant start to our journey of togetherness
Vaani Singh,IPS Officer
Jaipur
Read reviews from couples like you
We handed over the task of planning our momentous beginning to Rishi and his team of wedding planners in Jaipur. The venue was Taj Rambagh SMS Convention Centre, Jaipur. During the planning stage itself, I felt confident that Rishi's team will deliver exactly what we expect. And they did! The decor there was precisely what we had visualized. The mehendi ceremony theme was done brilliantly by the creative team. Likewise, the wedding reception decor was full of pastel shades exuding an air of grandeur. In the end, we were glad that we took Splash Events on board to plan my destination wedding and make it unforgettable
Pallavi Periwal,Business woman
Gurgaon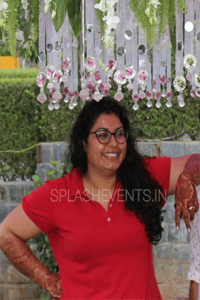 Read reviews from couples like you
A very well-coordinated three-day event was planned and executed by Splash Events, wedding planners in Jaipur, for my marriage. Since the wedding was a three-day event, we had three different color themes for all three days. Moreover, the entire wedding event was planned and executed without a glitch by the Splash Events team. At the end of our ceremonies, we were glad to have partnered with this amazing team during my wedding
Kulpratibha Malik , Dentist,
Canada
Read reviews from couples like you
I can never forget the fabulously choreographed sangeet ceremony organized by Splash Events team. If the wedding had brought all my best friends and family members together, the perfectly curated events by the wedding planners made memories forever in our hearts. And there was more – the cuisines were yum, the décor was beautiful, some services were personalized for senior guests and the weather was electric. In fact, the planning began several months before the event. While we were having the time of our lives, the wedding planners in Jaipur took care of every detail behind the scene.
Deepali Jain, Dentist
Jaipur